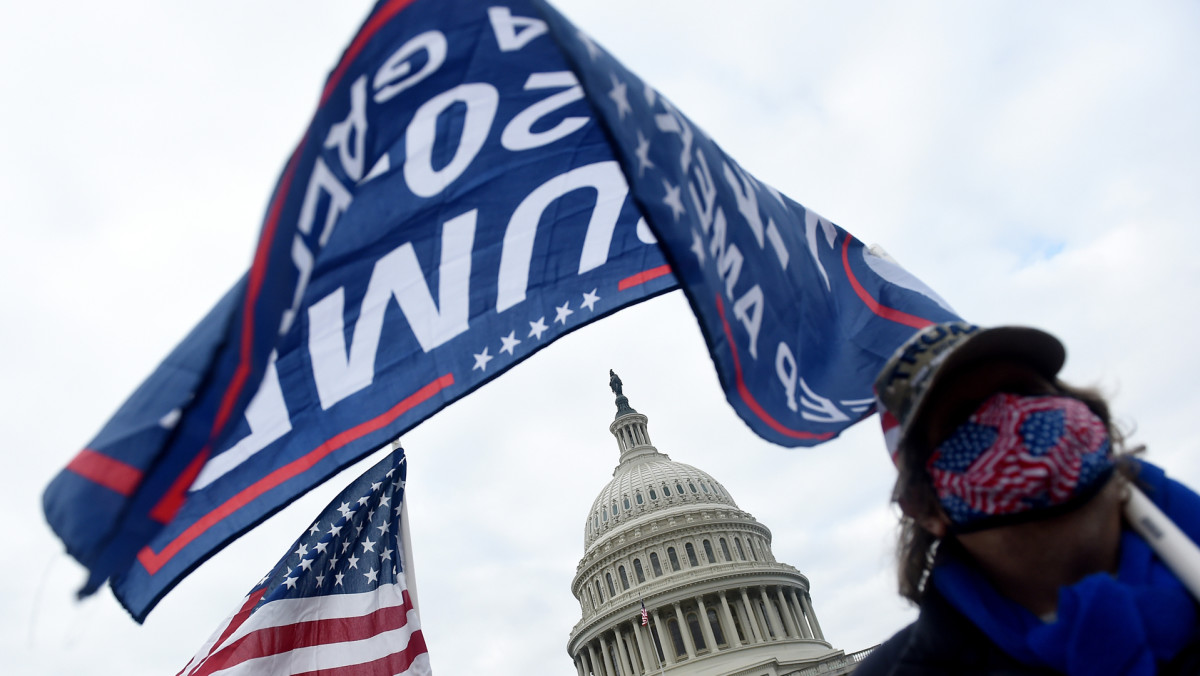 Crowds of Donald Trump supporters in Washington D.C, for the "Stop The Steal" rally being held on the National Mall attempted to storm the Capitol building while Congress deliberates certifying the election results inside.
Photos and videos from people on the ground showed MAGA loyalists charging the steps and clashing with police while attempting to climb barricades around the building which houses both congressional chambers.
Police ordered the evacuation of the House Cannon Office Building, part of the Capitol complex.
As protests raged outside, Senate Majority Leader Mitch McConnell left no doubt where he stood on Trump's claims of a rigged election.
Story is being updated.
https://www.complex.com/life/2021/01/trump-supporters-storm-capitol-building-rally