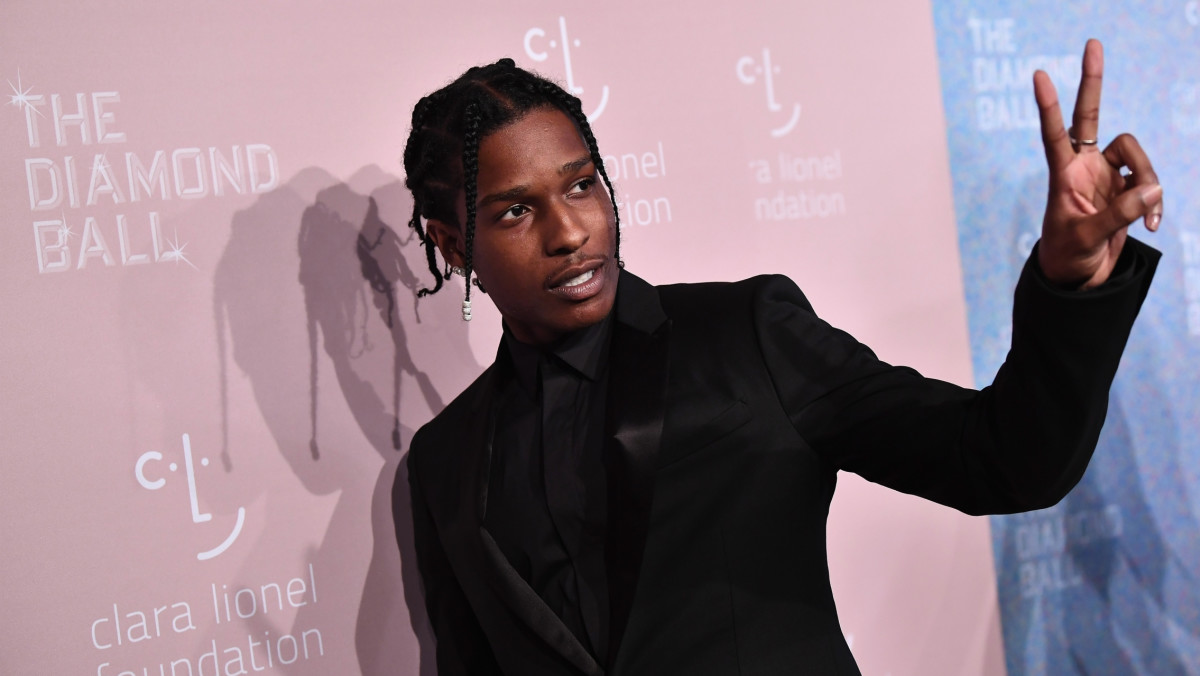 ASAP Rocky is a veteran when it comes to rocking ice on his teeth, and it looks like he has a new grill with a new twist on what we're used to seeing.
Rocky first showed off the new grill in a picture with ASAP Yam's mother that he posted on Yam's Day this year. The Tetsuya Akiyama-designed work features natural pink and canary yellow diamonds along with real flowers inside, making it the first of it's kind to be worn by Rocky or any member of ASAP Mob. The Japanese grill designer took to Instagram to show off his impressive work as well.
It also looks like Rocky had the grill commissioned for Yams Day in particular.
Other pictures from Yams Day 2021 show Rocky wearing a Jesus piece necklace, and a necklace of ASAP Yams as well.
Yams Day 2021 was a great success, despite the festivities having to be virtual this year. Celebrating the life and legacy of the late ASAP Yams, who died in 2015, ASAP Mob came together to deliver exclusive performances, release snippets of new songs, and send "Yammys" to some of their rap peers including Young Thug, Teezo Touchdown, Lil Durk, and Lil Baby.
In case you missed it, you can still watch the Yams Day 2021 celebration down below.
https://www.complex.com/style/2021/01/asap-rocky-shows-off-new-grill-real-flowers